Can I Sell Beats in Soundcloud ?
Today I thought it would be worth while to present an article about how to sell beats on Soundcloud. It's a fact that today's beat selling industry has changed dramatically with the invention of the internet. No longer do you need big radio connections or record label friends to make your dreams a reality.
Music production itself used to be much more expensive because you needed quite the expensive studio to be able to make the kind of music you needed to. Now it's much easier with the invention of software such as Reason (my personal favorite), Fruity Loops, Ableton and Logic.
There was a time when it was impossible to become a music producer without spending tens of thousands of dollars on equipment. Nowadays a couple thousand is enough to get everything you need including a brand new computer, software, a keyboard and even a microphone set up.
Obviously spending more will get you a better studio but the point is it's not necessary anymore. You need very little to get by. So the world of music production is extremely competitive compared to how it used to be.
Luckily, with the invention of new technology came the invention of the internet. Websites such as Soundcloud have become a pristine place to sell beats online. It's easy to get a hold of people on this website and it works just like a social network, so there's even sharing capabilities, messaging and comments.
The great thing about Soundcloud is it's free for all to use and you can get paid promotion for very cheap. Just a few dollars a month buys you extraordinary access. Posting in groups and sharing your tracks in them as well is a smart way to make some extra cash.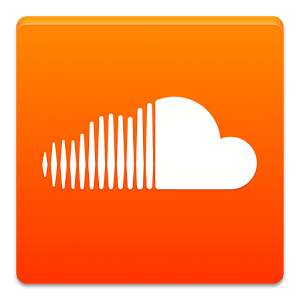 Treating it just like Facebook is a good way to get started. Start following people and adding new friends and you will find that others add and follow you back. The rough percentage at which people will follow you back is around 14%, and that goes for just about any social network.
So really a strong strategy is just to post up new tracks and follow/unfollow new leads found in groups.
Personally I like to do this using the
Soundcloud Manager
software, but you can also do it by hand. I easily brought my new account up to 485 followers in just a month or two from only 130 followers just using this method. Targeted follows on this website are extremely powerful because you can add new music and people on your follow list will absolutely listen.
Soundcloud isn't like other social networks where your posts go unseen. If you post new music chances are you're going to get a good amount of comments, likes, shares and listens. You won't get the same respect every time you post on Twitter, for instance, where the rate at which people like, share or favorite your posts is much lower.
So Soundcloud is a great social network for sharing, especially because you can easily connect with other musicians. There's nothing to stop you from doing so and selling beats on Soundcloud is made easy because of this fact. There are so many methods of getting in touch with rappers and artists on this website that it is actually made easy.